Signing of a comprehensive partnership agreement between Tohoku University and Philips Japan.
On July 26th, Tohoku University signed a comprehensive partnership agreement with Philips Japan, to do joint research in the field of health care focused on use of digital technology to study human behavioral changes.
A ceremony was held at Seiryo Hall with Tohoku University President Hideo Ohno, Frans Van Houten, CEO of parent company Royal Philips and Hiroyuki Tsutsumi, CEO, Philips Japan in attendance. "The Tohoku region has severe issues such as depopulation, and complexity of high-aging community and the decrease in accessibility to medical care. Tohoku University will make every effort to solve those challenges with Philips Japan and I believe we will be able to disseminate the solution to provide better life for other communities" said President Ohno.
Also, PHILIPS Co-Creation Satellite(CCS) established in the CRIETO facility with the aim of advancing the project commenced operations on this day. Tohoku University gave their assurance that they would support the project in order to move health and wellness services forward by accessing the connections that Tohoku University Hospital and CRIETO have among all over Japan.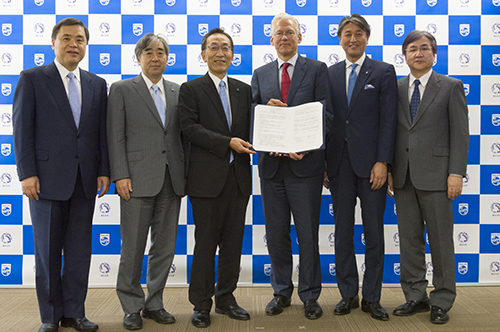 Signing ceremony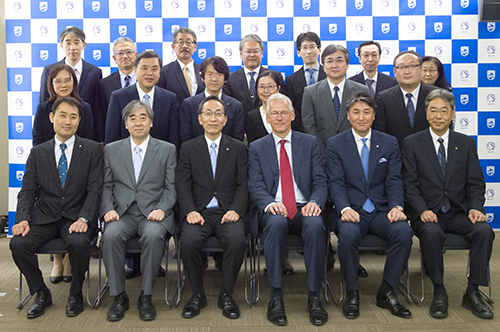 Group photo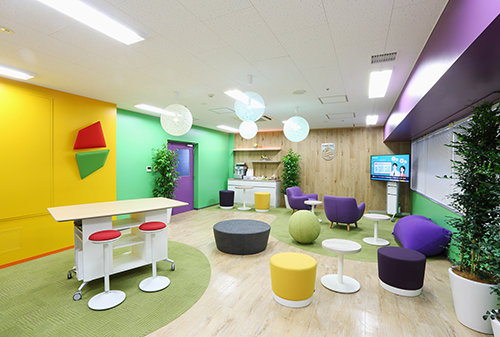 PHILIPS Co-Creation Satellite(CCS)in CRIETO