2018 Orientation for new employees
The orientation was held for new employees who were hired this April and during mid-term of last year.
It was hosted by the Department of Education. Senior Staff gave presentations about CRIETO's overall mission and the tasks performed by each department.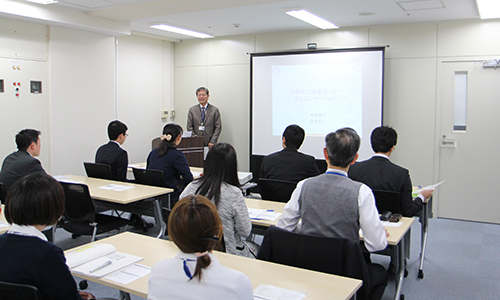 Education Department Director, Masayuki Nara giving the lecture.