Second Annual Clinical Study Lecture
On July 11th 2017, we hosted the second Clinical Study Lecture of the year.
The director of Date Center, Prof. Takuhiro Yamaguchi gave a lecture entitled, "Quality Management and Quality Assurance in Clinical Studies".
In this content-rich lecture, he talked about his primary activities aimed at maintaining high quality research and gave advice on how to insure at research proceeds smoothly.
The audiences were listening the lecture attentively.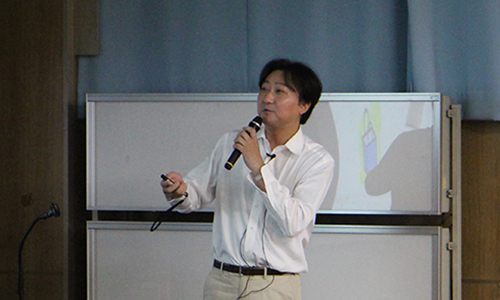 The director of Date Center, Prof. Takuhiro Yamaguchi