First Annual Clinical Study Lecture
On May 9th 2017, we hosted the first Clinical Study Lecture of this year.
Education Department Director, Masayuki Nara gave a lecture entitled, "An Introduction to Clinical Study". Then Professor Kenichi Ishizawa of Yamagata University Graduate school of Medical Science gave a lecture entitled,"Adverse Events: Appropriate Management"
Both lecturers have given us a clear outline of the basic and important points of clinical study.
Over 210 people who are involved in clinical study attended, which makes it evident that there is a high interest in these topics.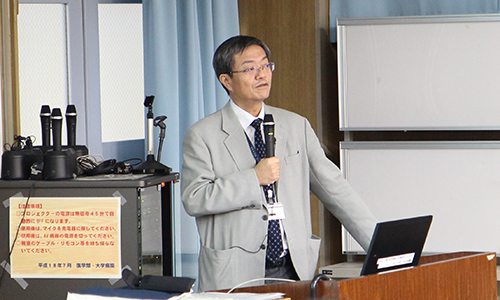 Education Department Director, Masayuki Nara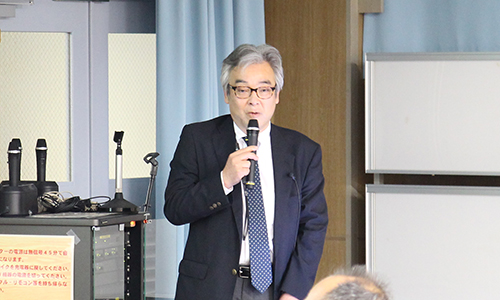 Professor Kenichi Ishizawa, Yamagata University Graduate school of Medical Science